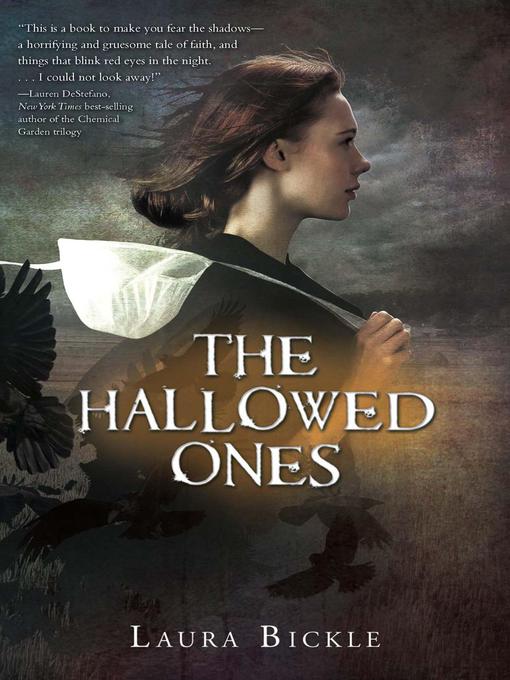 When a bioweapon decimate's the world's population, Amish teen Katie is denied her Rumpsringa, but not her rebellion. You don't find out what's really going on until about halfway through the book, so I won't spoil it for you.
The author is a librarian, so one of Katie's earliest signs of rebellion is her illicit library use.
[My father] didn't know about the time that I'd spent at the county library when I'd been ostensibly studying to be a teacher. He didn't know that I'd read about dinosaurs and planets and plenty of other things not accepted by the Amish.
When we meet her, Katie is through with school (Amish go through 8th grade) and raising puppies to sell to contribute to the family's income. She's more or less set to marry her next door neighbor Elijah after they sow their wild oats in the Outside.
Elijah, though perhaps less well-read than Katie, at least attempts to debunk her theory that all the people who have gone missing were Raptured. The Amish don't believe in the Rapture themselves, she reports. "Plain people were more concerned with our works on earth and tended to think the afterlife sorted itself out."
Katie gets into a conversation about God, good, and evil with her dog buyer, an English (i.e., non-Amish) woman Ginger Parsall, who is on the community's land when the quarantine order goes out.
I chewed my lip. "Plain folk are taught that evil is spiritual. The absence of God."

Mrs. Parsall bit back a sob. "Well, it seems as if God's left the building, and we're left to our own devices."
And I think that's funny.
One of most interesting conflicts is within Katie herself--between the church's teachings and the reality of what's going on in the world. It seems that all holy ground, no matter what religion deems it so, is of equal holiness. She also wonders at about the tension between science and spirituality that will probably trouble discerning readers about this book.
"If this is a disease of science . . . I don't understand how something spiritual could stop it."
Mostly it does! But there's a science solution in the second half of the duology, The Outside. For now, the conflict is personified in Katie's two suitors: the Amish boy and the English (actually Canadian) anthropology scholar.
free: