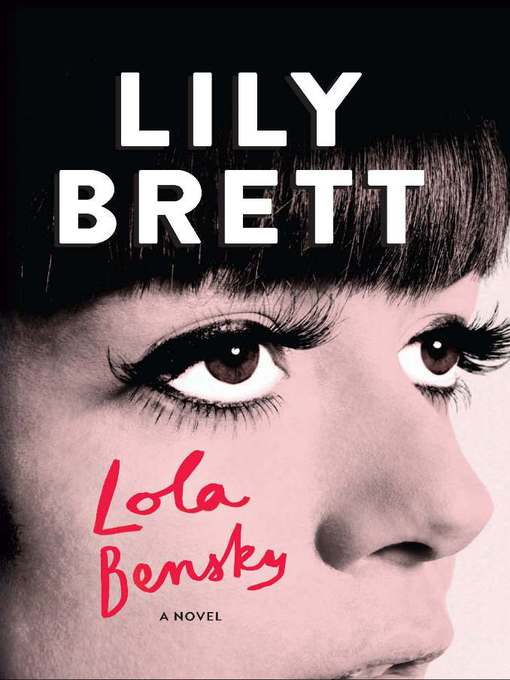 When we meet her, Lola Bensky is a 19-year-old Australian music journalist interviewing Jimi Hendrix in his dressing room. Throughout the novel she interviews other musicians of that era, including Mick Jagger, Janis Joplin, and Jim Morrison and attends the 1968 Monterey Pop Festival. The story isn't so much about rock and roll life, as it is a bildungsroman. At the beginning, Bensky is a chubby girl who will never please her Holocaust survivor mother. You may not be surprised by how she evolves, but I'll still let you read it for yourself. 
Bensky has a habit of bringing Auschwitz up during interviews.
'Did your parents have siblings?' Mick Jagger asked. 

'Yes, they both did,' she said. 'My mother had three sisters and four brothers.'

'What happened to them?' he said.

'They were all murdered,' she said.

...

'It must have been hard to grow up in a family like that,' Mick Jagger said.

'Oh no, it wasn't too bad,' Lola said. 'I thought everyone's mother woke up at night screaming in Yiddish for their mother.' She wished she hadn't added that.
Bensky reports that Australia has the highest percentage of Holocaust survivors per capita other than Israel, yet she rarely met other Jews in her home country. Therefore Jewishness was something she was highly conscious of in her travels, and she knew the other Jews in her circuit, including Linda Eastman. Being the child of Holocaust survivors, concentration camp survivors, whose whole families where decimated, is even more central to Bensky's identity. 
The children were the survivors of their parents. Quite a few of them were the product of an overly vigilant neglect. They had parents who noticed every pound they gained or when they wore their hair the wrong way, but they didn't notice any sadness, any bewilderment, any loneliness or anxiety in their children. They didn't notice absences at school or money stolen or most other symptoms of a child in trouble.
"Vigilant neglect." Yowza. Sure Lola Bensky is about one woman's aging, career, romantic relationships, etc., but it's also about surviving an ordeal one didn't experience. But one that is very real to them, like when Bensky was in college and got a notice that the exterminator was coming, and she was in an absolute panic, never have heard of anything other than humans being exterminated. 
Lola would read a book about children of survivors of death camps not feeling entitled to live their own lives until the child went back to the psychotic, chaotic world of the concentration camp, and rescued their parents.
She also writes about not being entitled to live her own life. That is not my life, but I feel that so hard. I also relate to her finding Ravi Shankar's three-hour tour-de-force performance boring. 
book type:
recommendation: