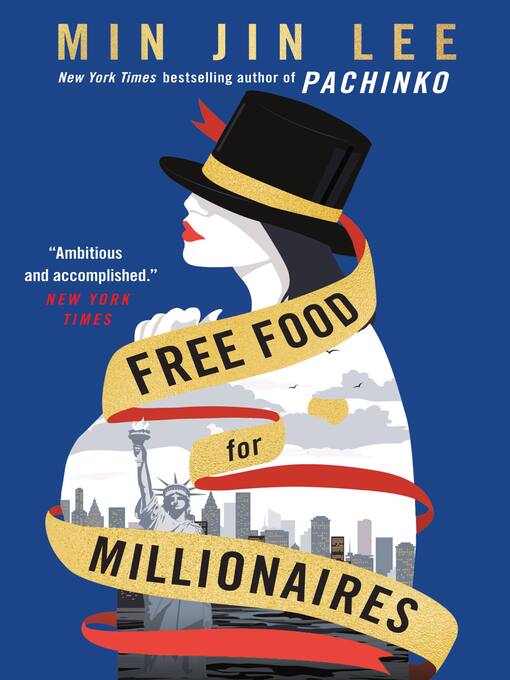 I almost didn't read Free Food because it's long. 576 pages in print, and it was nearly 1,000 screens on my tablet. That's intimidating for a lady who mostly reads YA. I dug in anyway, and it was worth it. 
The narrative is omniscient, but the action is centered on Casey Han, the first-born daughter of Korean-Americans living in Queens and running a dry cleaner with sewing services on the Upper East Side of Manhattan. Casey has just graduated from Princeton. She has no job, an inflexible  father, and a white boyfriend. She is a high achiever and a big spender who has deferred her entry to the Columbia Law School to...she's not sure what. Her sister, Tina, is even more of a wünderkind: pre-med at Dartmouth, virgin, Korean med student boyfriend. Tina is also more agreeable. 
I bookmarked a million pages and am intimidated by them, too, so I'll finish up this shite review from memory. 
Trying to sustain oneself in one's twenties in NYC is hard. Casey's struggles are different than mine. She's got access to tons of money, but she hangs out with a finance crowd. An evening of drinks costs $50 minimum. Plus Casey's working class childhood and Princetonhood, or maybe an inborn proclivity, Casey likes to buy expensive things. She spends $4,000 on high end work clothes when she doesn't have a job, just because she's pissed at a girl she went to church with as a child. My blood pressure is rising even as I type. Did I mention the book takes place in the 1990s? $4,000 has the spending power of about $7,200 now. Aack. 
Probably some people wouldn't read the book as a story about irresponsible spending. Some of the people in Casey's life admire it. I get that it could be a PTSD response--about physical violence or the trauma of being an immigrant scholarship student of color in the Ivy League, but it still gives me the chills. That's my own trauma speaking. 
The novel is also about romantic relationships, family, friendship, mentors and proteges, and the old coming-of-age thing. Casey is believable, sympathetic, and surprising. 
book type:
recommendation: