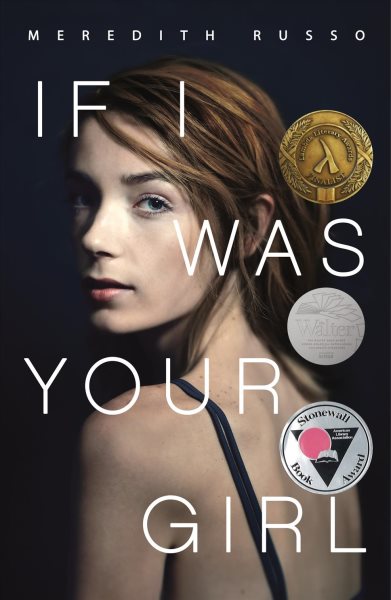 Amanda is an only child, growing up alone with her divorced mom, but then life in her Georgia town becomes unlivable. She used to get beat up for being an effeminate boy, and now that she's living as the girl she's always been, it's not safe to get recognized. She moves to Tennessee to live with her estranged dad, a man she hasn't spoken to in years, including after a suicide attempt. Her dad...means well and takes her in when she can't live in Georgia anymore. 
Things go well for Amanda at her dad's. She makes friends right away. She passes. She even attracts a couple of popular football players. What could go wrong? 
Pretty much what you would guess. It's a smooth read about important issues. In her acknowledgments, Russo first addresses her cis readers. I wonder if she's hoping this book will be educational for non-trans folks, or if she's always aware of the larger gaze. She also welcomes her trans readers with love and cops to the fact that Amanda is not typical of trans teens. She's had surgeries there's no way she could afford, and that she looks like people expect girls to look, probably even better. Everyone comments on how gorgeous she is. 
I look forward to future books from Russo!
recommendation: